Vaughn Wallace is a photographer and photo editor living in New York City. He is currently on staff at TIME as the producer of LightBox, the magazine's new photography site. His work has appeared in TIME, The Pittsburgh Post-Gazette, NPR.org, The Los Angeles Times and Talking Points Memo.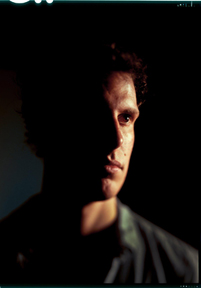 My interest isn't limited to photography or journalism, for I am not able to view either without consciousness to the burdens of history. As an editor, I am drawn to images that enhance the spectrum of the world's primary documents, for it isn't enough to produce unique photography with no eye to the visual historical record. The context that history provides for modernity is as important as any photo work being produced today.
"If your pictures aren't good enough, you aren't reading enough," says Tod Papageorge, a sentiment I could not agree with more.
I conduct infrequent interviews on FeatureStory.org, a site I launched earlier this year, and occasionally blog about the rhetoric of news images at SpeakingofPictures.org.




Starting in January, I began focusing my attention on Past Pittsburgh, a project looking at one of Roy Stryker's most ambitious (and never fully realized) photographic documentary efforts.