Vaughn Wallace is an environmental journalist, photo editor and historian based in Washington DC. As a Senior Photo Editor at National Geographic Magazine, he produces long-form stories about science, climate change and the environment for the magazine and digital platforms. He's also the host of Overheard at NatGeo, exploring fascinating stories with the organization's global network of scientists. Before launching the podcast, Vaughn oversaw the @natgeo Instagram account — the largest brand on the platform.
Prior to National Geographic, Vaughn was the Deputy Photo Editor at Al Jazeera America, where he oversaw long-term features, projects and international commissions on the web. He began his career at TIME Magazine, where he ran LightBox, the magazine's photography site. There, he contributed to TIME's award-winning coverage of the Syrian Civil War, Hurricane Sandy, the Arab Spring and Obama's 2012 campaign. He oversaw the production of more than 1,100 features at LightBox, spearheading the site's ongoing Images That Moved Them Most series and contributing written features to LightBox, LIFE.com and TIME's Newsfeed section. His work has also appeared in The Pittsburgh Post-Gazette, NPR.org, The Los Angeles Times and Talking Points Memo, among others.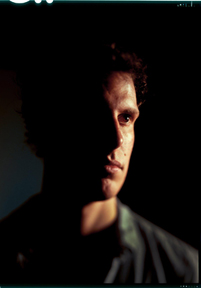 Vaughn strongly believes that photography has the ability to expand our understanding of the world, and he's drawn to images that enhance the spectrum of the world's primary documentation. It isn't enough to produce unique photography with no eye to the visual historical record. Vaughn believes the context that history provides for modernity is as important as any photo work being produced today.
"If your pictures aren't good enough, you aren't reading enough," says Tod Papageorge, a sentiment Vaughn could not agree with more.
For several years, Vaughn focused his attention on Past Pittsburgh, a project looking at one of Roy Stryker's most ambitious (and never fully realized) photographic documentary efforts. A book he produced of Elliott Erwitt's work from that project was published by GOST in August 2017.
Projects on the backburner:
He used to conduct infrequent interviews on FeatureStory.org, a site I launched in 2011, and occasionally blogged about the rhetoric of news images at SpeakingofPictures.org.